Flagler Free Clinic
Holiday Open House
Join us as we celebrate our community and all the business, organizations, and individuals that make our missions possible.
Refreshments will be served!
We hope that you will drop by!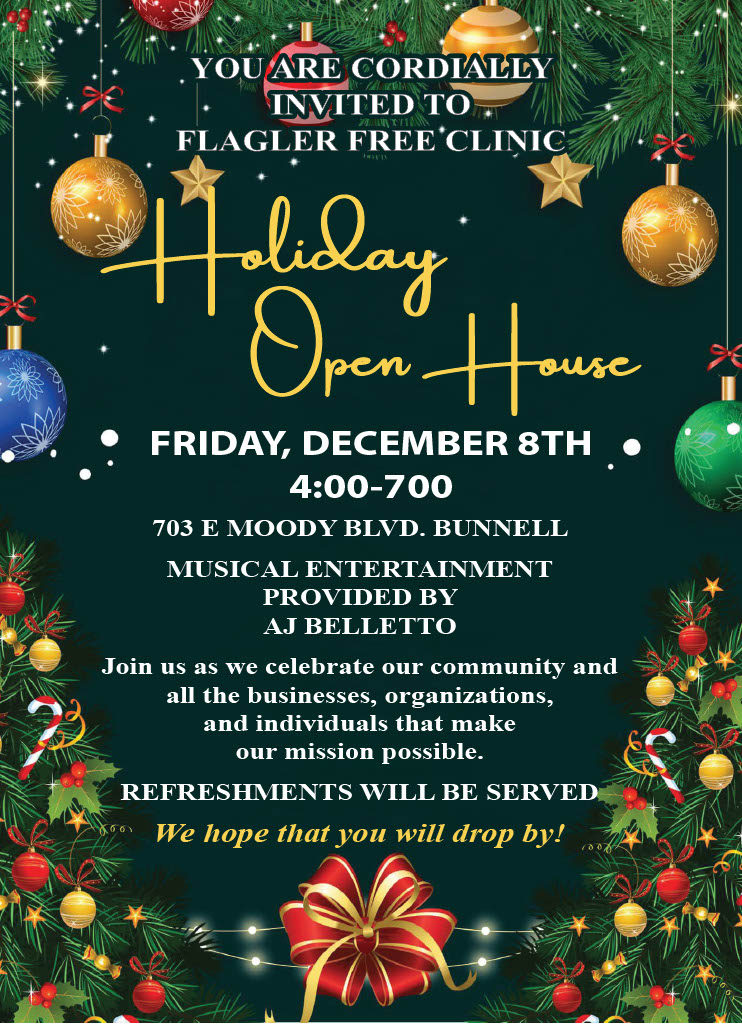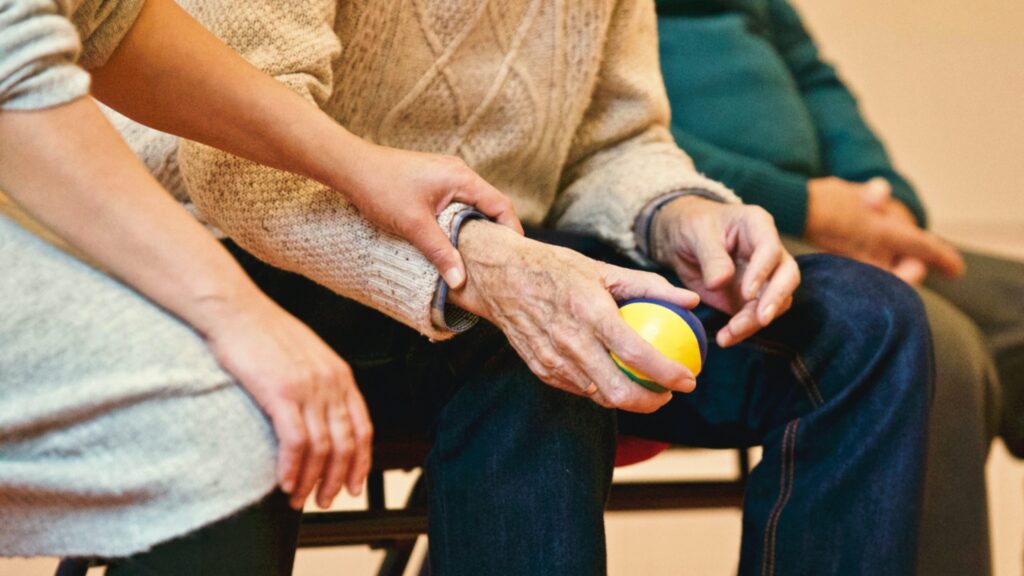 Compassionate Care
The Flagler Free Clinic is a nonprofit organization dedicated to providing high quality health care to the uninsured and economically challenged residents of Flagler and Volusia.
Celebrating Generosity
The Flagler Free Clinic has been serving uninsured residents since 2005 and are fortunate to have a team of dedicated volunteers who keep the clinic running smoothly.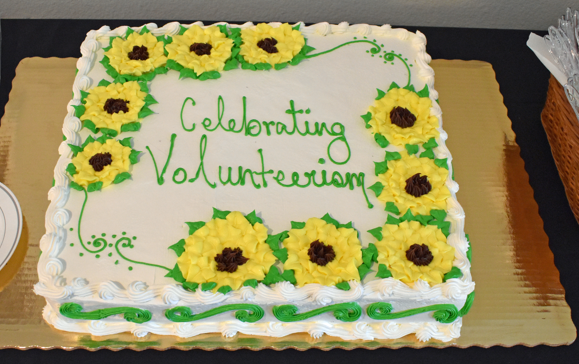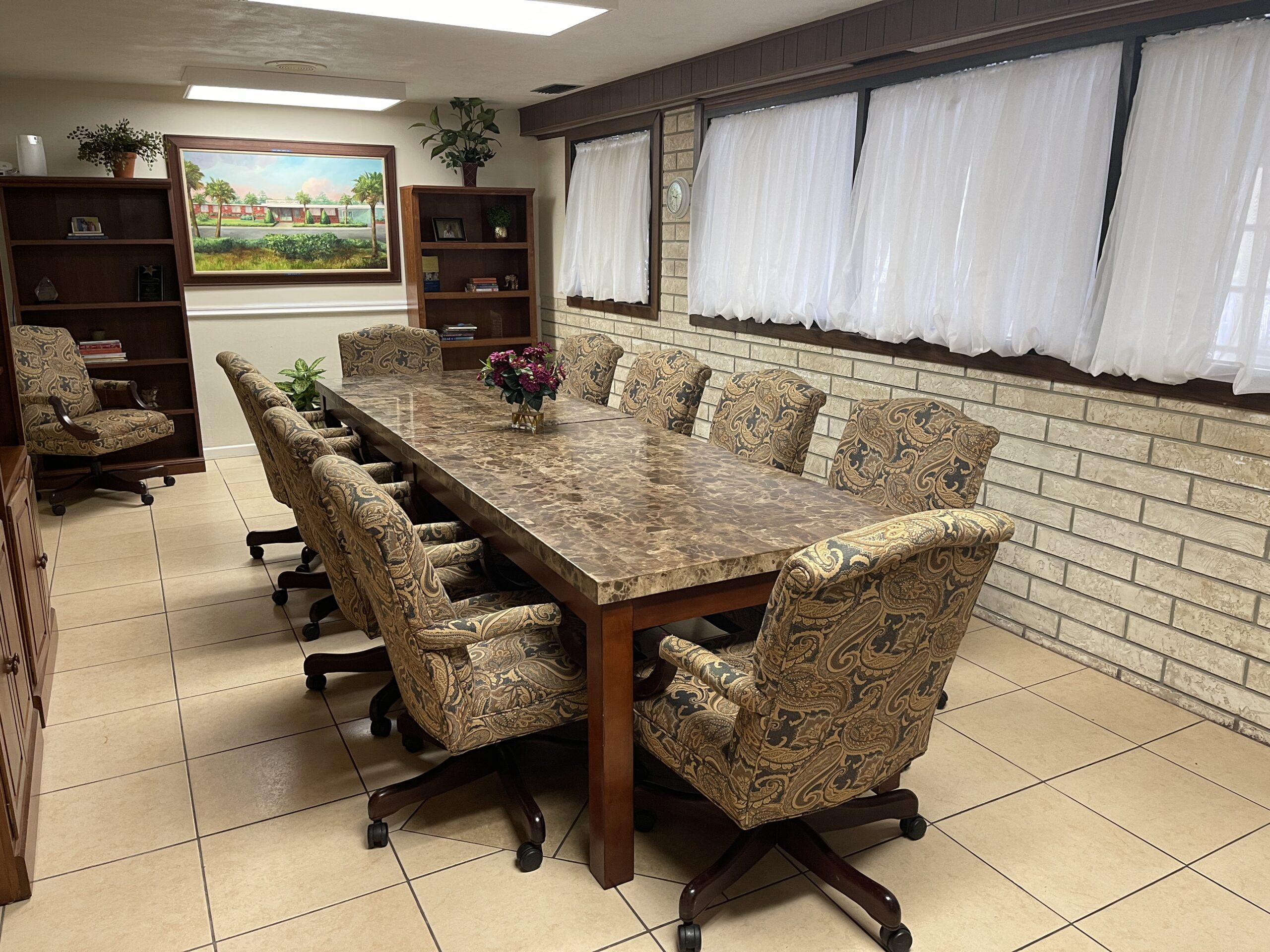 2022 Statistics
of Funds Cover Program Services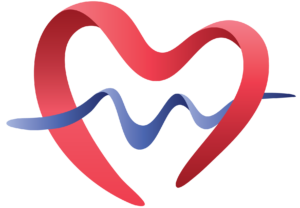 Every $1 Donated = $10 of Care Provided
Medication Donation Value
Value of Volunteer Provider Services
Value of Medical Services Provided
Our Services
Primary care
Women's Health
Eye care
Podiatry
Orthopedic care
Hematology
Oncology
Neurology
Diabetic Education
Medical Massage Therapy
Acupuncture
Diagnostic Testing
Mental Health Referral
Healthcare Education
Healthcare.gov Navigation
Vaccinations
Medications
"Never doubt that a small group of thoughtful committed individuals can change the world. In fact, it's the only thing that ever has."

-Margaret Mead, anthropologist, writer, human